Powder Blue Peackock Weave Wool Oversized Shawl Blanket
₹4,150
Woven in a rich color palette of powder blue and light grey, this merino wool throw features elegant peacock motifs on the borders with dense floral weaves on the body of the piece.
The piece is a large size of 140 x 200 cms or 55 x 79″ which allows you to comfortably spread and use the throw on your bed, armchair, sofa.
KCS Woollen Throws are woven in a mix of both fine and thick counts of wool, to ensure softness, comfort and warmth. The versatile piece can be used easily as a blanket, plaid or an oversized cosy shawl. They can also be used as a base for garden picnics and make for unique gift ideas for your loved ones!
Out of stock
Country of Origin:
India
Description
Washing & Care – Dry clean only
Additional information
| | |
| --- | --- |
| Weight | 650 g |
| color | Baby Blue, Grey |
| material | 100% Merino Wool |
| size | 140 x 200 cms or 55 x 79" + fringes |
---
Description
Washing & Care – Dry clean only
Additional information
| | |
| --- | --- |
| Weight | 650 g |
| color | Baby Blue, Grey |
| material | 100% Merino Wool |
| size | 140 x 200 cms or 55 x 79" + fringes |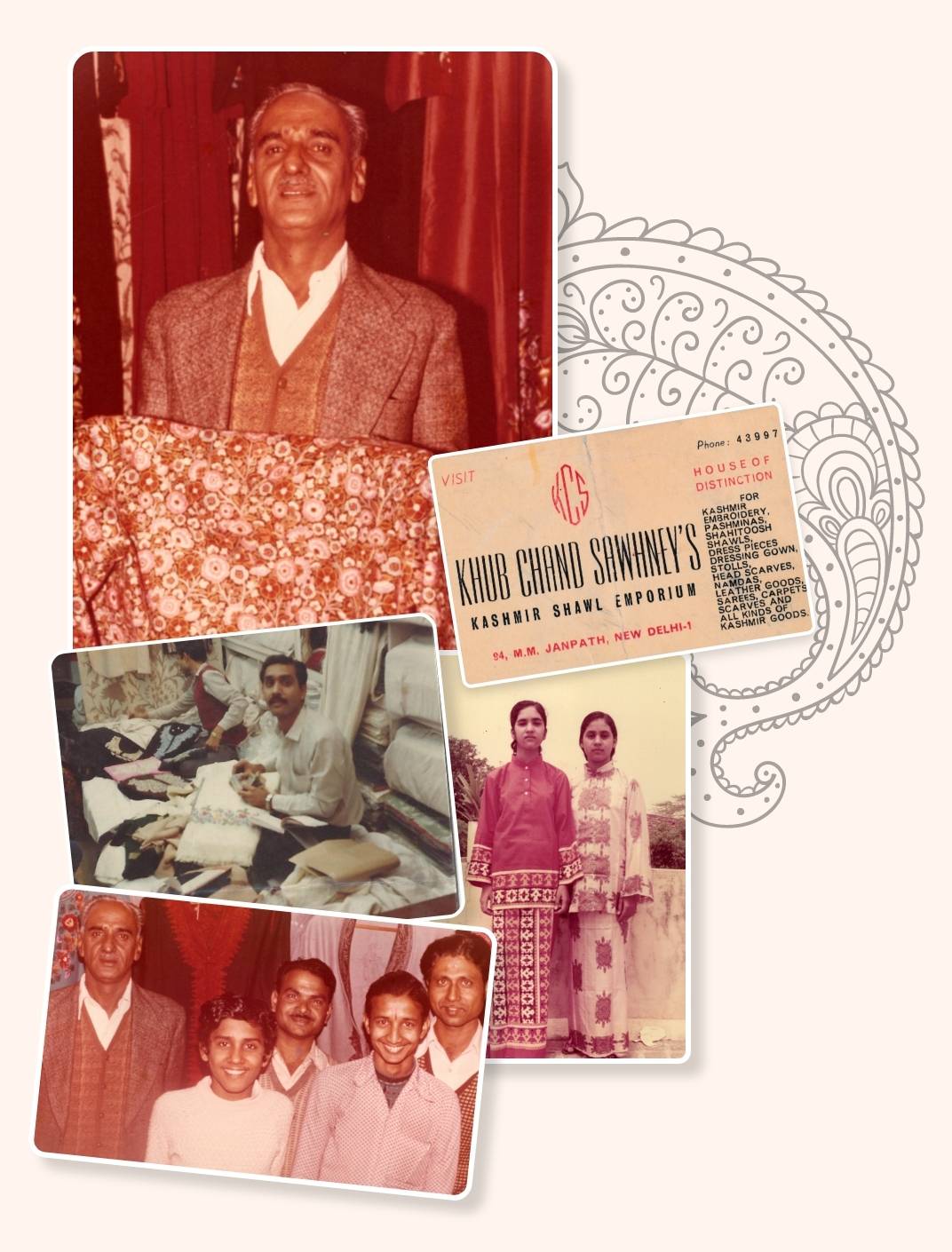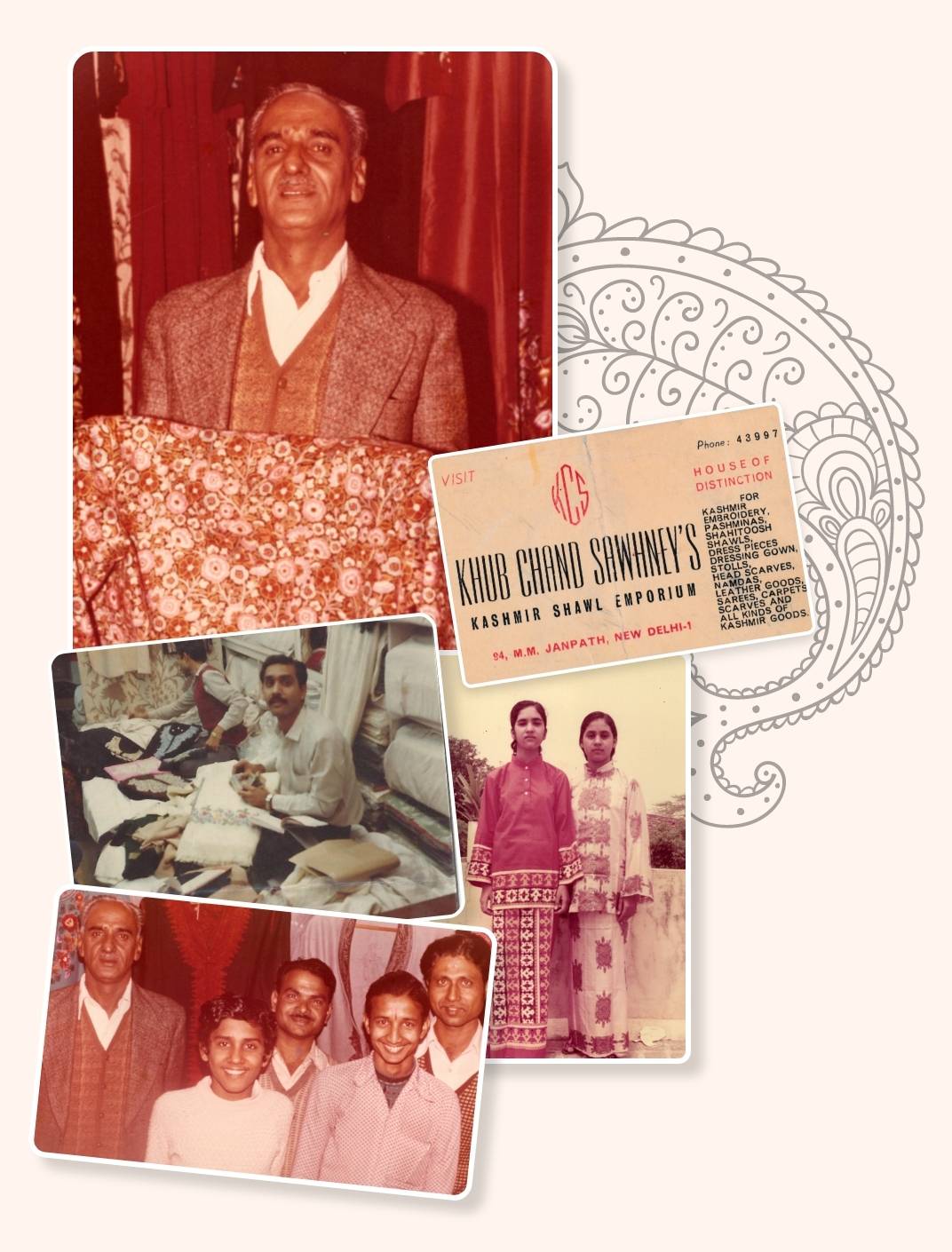 Our Legacy
Khub Chand Sawhney was born in Srinagar and grew up in both Srinagar and Haripur Hazara, a city in the North West Frontier Province of Pakistan. The Pakistan attack on 22nd October 1947 on Srinagar provoked his family's migration to Delhi. He was 24 years old at the time. Growing up in Kashmir he had developed a basic understanding of shawl-making from his father. He followed his heart's passion to create an emporium for the most exclusive Kashmiri shawls and craftsmanship in Delhi. With the assistance for migrants from the Government he established an emporium at 94 Main Market, Janpath New Delhi in 1950.
We are proud to continue his legacy and operate his emporium even today.
FAQ
We've covered all the curated questions. Please feel free to email us ([email protected]) if you've got something else to be answered.
Ask question
Unfortunately, we do not have discounts. Our business and pricing policy is extremely fair and simple. Our prices are not inflated which can thereafter be reduced at the end of the season. All prices are extremely honestly marked, so as to encourage customer loyalty for the exceptional quality and workmanship being offered.
The original and actual material composition of each shawl, stole and other product can be found on the relevant product page. You will find this information in the Description as well as a Material section of the product page. All pieces are also dispatched with the original composition label as well. We personally guarantee the purity and authenticity of all our fibers – pashmina, wool, silk, etc.
Our brand has been awarded a Woolmark License and therefore woolen items carry Woolmark Certification and Woolmark logo on the label. 
All Pure Pashmina items are shipped with a Certificate of Authenticity.
Of course! KCS shawls and stoles make for unique gift ideas!
On the Checkout page, you can tick the option of a Gift Order. All gift orders are packed in our beautiful gift boxes. You also have the option to to write a personal message for your recipient which is hand written on our postcards!
 And of course, no bill or invoice will be sent with the gift order!
Please note gift boxes are not sent in COD orders or international orders.
We want to receive your order as soon as possible! All orders are dispatched on the same day as received i.e. between Mon-Sat, 10 am-5 pm.
Prepaid orders are always faster! Delivery to Delhi NCR – same or next day, metro cities – 1-3 days, mon metro – 3-5 days from the date of order. 
COD orders will be slower! Delivery to metro cities – 3-5 days and non-metro – 5-7 days.
International Orders – 3-5 days (dispatched by Fedex/ DHL/ UPS)
No delivery takes places on Sundays.
Please note due to operational constraints, covid restrictions, pin code serviceability, etc some limitations may apply for which full effort will be made to inform you in advance.
Indeed we do! If you are living outside India you can conveniently confirm and pay in your local currency on our website. In case your country is not listed in the Shipping Options please send us an email or WhatsApp.
Shipping Charges – Free Shipping for orders above Rs. 25,000. For orders below Rs 25,000, flat Rs 3,500 courier fee. Couriers are sent by Fedex/ DHL/ UPS. Gift boxes are not sent in international courier. Please note all local duties and taxes are to be borne by the recipient.
We provide free shipping all over India for orders above Rs. 1000. For orders below Rs. 1000 below are the shipping charges – 
For delivery in Delhi/ NCR, Haryana, Punjab, Rajasthan, Uttar Pradesh, Himachal Pradesh, Uttarakhand – Rs 60/- 
For delivery to rest of India except above-mentioned states – Rs 130/-
For international orders – 
Free Shipping for orders above Rs. 25,000. For orders below Rs 25,000, flat Rs 3,500 courier fee.
For orders upto Rs. 5000/- COD is possible. Please note all COD orders have to be verified  – you must verify the order by clicking the confirmation link which is sent to you by SMS. This SMS is sent to you after you have placed the order on the website. Please write to us in case you do not receive the SMS. Please note gift boxes are not sent in COD orders.
We offer hassle-free returns! You can return your order within 7 days of receipt. We request you to initiate returns for unused pieces only. Your money will be refunded in the original form of payment, except COD orders which will be returned via bank transfer! Please note this does not apply to international orders. Our detailed return policy can be found here.
For washing of your valuable pieces please wash through a professional dry cleaner or hand wash in cold water. For storage, please keep the piece wrapped in a muslin cloth or a plastic polybag. You can read more here.
Yes! After placing your order please let us know your GST number by email and we will generate a GST tax invoice through which you can claim input credit.
The name of our Founder, Khub Chand Sawhney!
Please write to us or call us immediately if you have placed an order by mistake. An order which is not dispatched can certainly by stopped and if payment is made, refunded to you without any hassle!
There will always be a slight difference between the colors shown on your desktop or mobile screen as compared to what you receive in person.
We try to photograph our items in a way to represent the true colors of the piece. We do not do any color editing or enhancement on our photos which changes the colors. Lighting conditions at your home vs where we shoot, screen resolutions and brightness settings of desktop or mobile systems are a reason for this slight difference on what we see on screen vs what we receive.